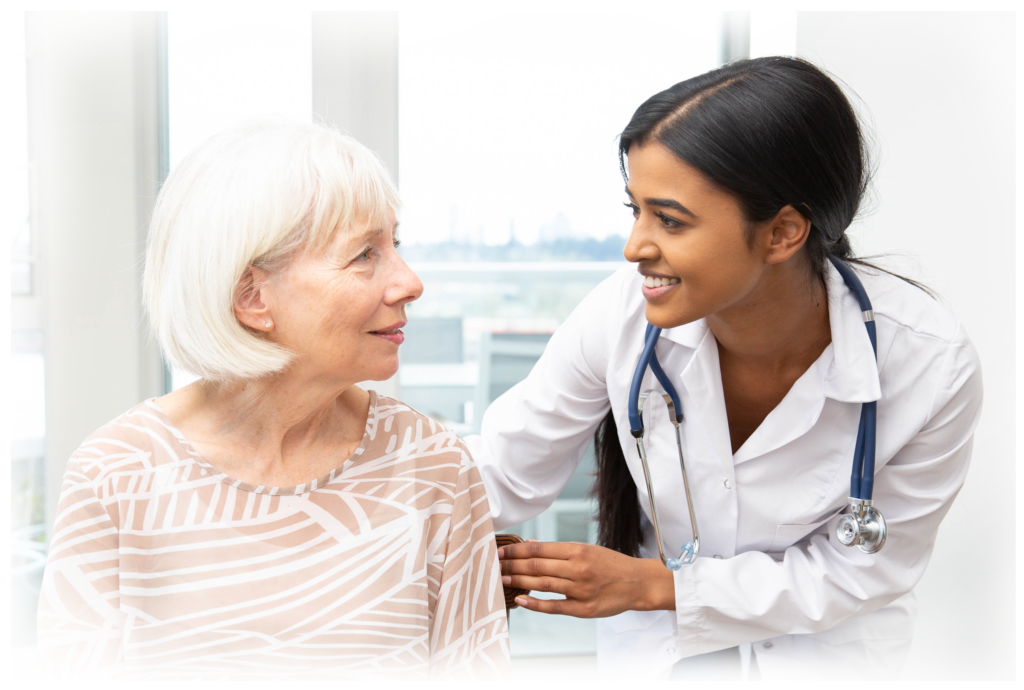 We want to make sure you receive the quality health care you deserve and are as comfortable as possible while in our care at Unity Physicians Hospital.
Here's what to expect before, during and after your surgery.
Prior to your surgery day
PRE-ADMISSION SCREENING
You can shorten the check-in time at the hospital by completing our screening process ahead of your surgery date.
The screening starts with a call from a surgical pre-admission nurse within a week of your surgery date.
Information you will need to provide:
• Medical history
• Current medications
• Contact information for your primary care physician
• Contact information for other providers you may see for ongoing care
Your nurse will explain medical tests you need and dietary restrictions to follow prior to surgery.
You will receive an appointment time to arrive at the hospital on the day of surgery.
Screening calls are scheduled between 8:00 a.m. and 5:00 p.m. (Eastern time).
Day of surgery
ARRIVAL AND REGISTRATION
Please arrive at the hospital at your appointed time for registration. Your report time allows providers an appropriate time to complete necessary preoperative requirements for your procedure.
What to bring. What to leave at home.
Bring a photo ID and insurance card(s) for check-in.
Proper ID is required to complete your check-in at the hospital.

Advance directives (if you have one)

Medications or a list with dosages

Do not wear contact lenses. You may wear your glasses.
Do not wear any makeup. 
If you wear dentures, please remove them before surgery.
If you use a hearing aid, you may wear it throughout surgery, in most cases.
Please remove all jewelry, body piercings, metal hair clips
Leave valuables at home.
If you are scheduled for outpatient surgery and undergo general anesthesia or sedation, please make sure you have an adult available to drive you home after your procedure.
PRE-OPERATIVE UNIT
After registration, you will be escorted to a Pre-Operative (Pre-Op) Room. Several providers will visit with you to collect information prior to surgery and follow through with preoperative procedures.
Staff member will help you change into a hospital gown and slippers.
Pre-Op registered nurse (RN) will interview you and verify information you provided to your surgical pre-admission nurse.
RN may place an intravenous line to provide fluids and medication during your procedure.
Operating room nurse will speak with you and review your health information.
Your surgeon and anesthesiologist will meet with you before your surgery begins.
Registered nurse will stay with you for your entire surgical procedure.
Please be patient with our process as we work together to ensure the safest and most thorough surgical course for you.
Post-anesthesia care unit (PACU)
You will be moved to the recovery room (PACU) following surgery. PACU staff members will monitor your recovery until the effects of anesthesia wear off.
We value your privacy. Therefore, visitors are not permitted in PACU while you are in recovery. Visitors may see you as soon as you are settled in your hospital room or prepared for discharge (if scheduled for the same day).
Recovery in the hospital
A PACU nurse will continuously monitor your recovery. After evaluation by an anesthesiologist, you will be transferred to your hospital room (if scheduled for in-patient care or observation). Visitors may join you in your hospital room.
A registered nurse will oversee your nursing care needs throughout your hospital stay.
Same-day discharge
If you are scheduled for discharge the same day as your operation, expect to stay in the outpatient recovery area for at least one hour or longer, depending on your needs.
When you are ready for discharge, you will receive:
• Written and verbal instructions to follow after you leave the hospital
• Prescriptions, if prescribed
• Beverage
• Assistance to the lobby
Prior to your surgery date, please arrange to have an adult available to drive you home from the hospital.
Please contact us for more information about surgery at Unity Physicians Hospital, (574) 231-6800.