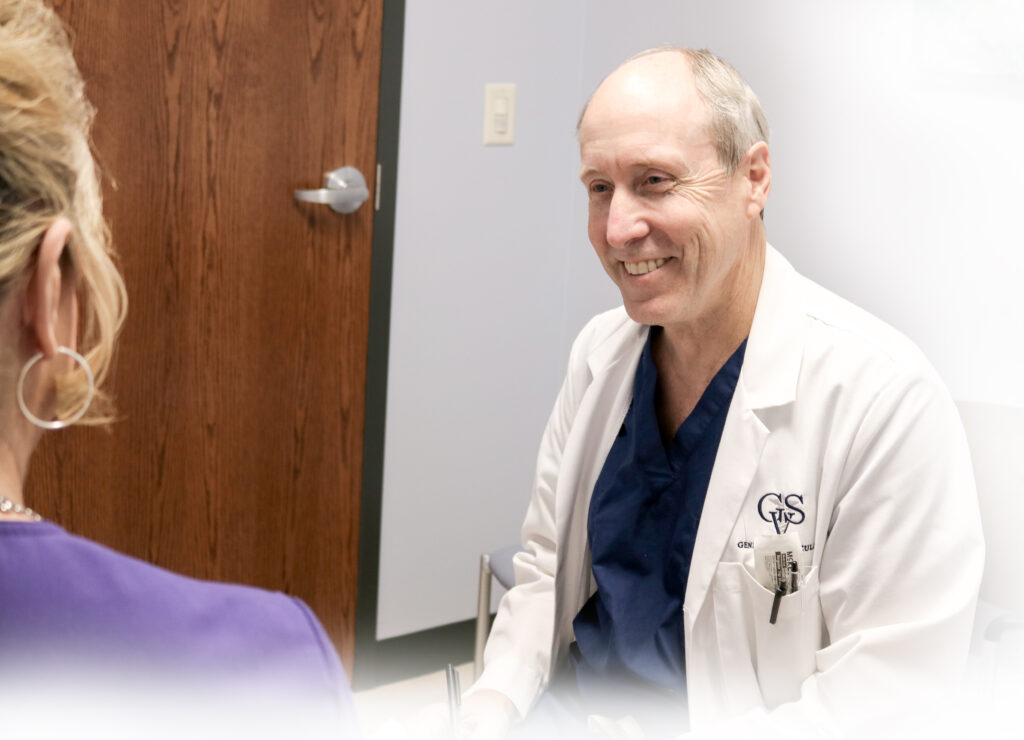 We understand that surgery can cause anxiety or a sense of being overwhelmed. That's why we want to provide information to help you understand what to expect before, during and after surgery at Unity Physicians Hospital.
Patient Check-in
Unity Physicians Hospital offers a convenient check-in desk just steps from our entrance. Whether checking in for diagnostic imaging, pre-admission screenings or surgery, our staff will guide you through the process.
Check-in services are from 7:30 a.m. to 5:00 p.m. (Eastern time), unless otherwise arranged.
Pre-admission Screening for Surgery
If your doctor has scheduled surgery for you, you will receive a call from a surgical pre-admission nurse within a week of your surgery date. The nurse will collect medical and contact information needed to register you with the hospital.
Your nurse will explain medical tests you need and dietary restrictions to follow prior to surgery.
Inpatient Hospital Services
You may need to stay in our hospital for more than 23 hours as you recover from surgery. Our inpatient services are designed to keep you as comfortable as possible during your stay.
We believe healing and recovery come faster with proper nutrition. That's why we provide a first-class dining experience for patients who are admitted to the hospital after surgery.
Visiting Hours
Our visiting hours vary based on current health conditions in our community. Please contact us for information about when your loved ones may visit you during your stay at the hospital.
COVID-19 restrictions
During the pandemic, all patients must be screened prior to being admitted to the hospital.
Visitor restrictions include:
One visitor per patient*
Mask required at all times in the hospital
Temperature taken at entrance prior to visit
Screening questionnaire completed prior to visit
*To keep patients and staff safe, we prefer that the same visitor visit the patient for the duration of the patient's stay.
Learn more about what to expect before, during and after surgery at Unity Physicians Hospital, (574) 231-6800.